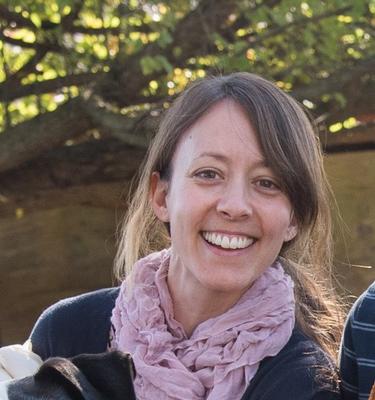 Teacher
---
Nicole spent much of her childhood snorkeling on coral reefs and swimming with wild dolphins in the Gulf of Mexico off of the Florida Keys (true story). It was those formative years spent in the natural world that inspired Nicole to pursue and receive a Bachelor of Science degree in Ecology from the Odum School of Ecology at UGA. She spent many years working as a field and research technician in a freshwater ecology research lab through the River Basin Center, and later began working as a curatorial assistant for the Georgia Museum of Natural History, where she has worked for the past 9 years. She looks forward to being able to share her background in the natural sciences with the Firefly community.
In addition to her passion for science and the natural world, Nicole has also practiced and studied yoga for the past twenty-one years. She begins every single day with yoga and believes it is one of her greatest allies in life. As a certified yoga instructor, she spent 14 wonderful years teaching yoga in Athens and may or may not have taught a few famous rock stars along the way. She is excited about the chance to share the benefits of this practice at Firefly!
In recent years, Nicole has enjoyed the flexibility and creativity offered through homeschooling. Along with her bicycle-loving husband Josh, she has homeschooled her 10 year-old son, Phoenix, from the beginning. Learning and education has become a way of life that is woven into each and every day in their home. Along with their two rescue dogs, one fat black cat, and 14 chickens, Nicole and family are loving life in Winterville, GA.
Current Classes
ZA22 Oceanography Lab – Instructor (open)
ZA22 Oceanography Lab – Instructor (open)
Z22 Storybook Yoga – Instructor (closed)
Z22 Student & Parent Yoga – Instructor (open)