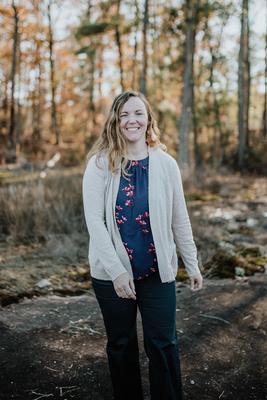 Teacher
---
Allison is a lifelong dancer who has had the joy of experiencing dance in all its many forms. Her early dance days were filled with ballet, tap, jazz, company training and technique, as well as gymnastics. Her middle dance years were spent training with her school in competitive dance team and spirit dance forms ("Pom"/Cheer, Jazz and Hip Hop), and her marching band's Colorguard/Flagline, and her school theatrical department.
After high school Allison began working at Varsity Spirit corporation and taught at summer camps across the country and at local dance studios throughout the school year. Allison also completed coursework in the University of Georgia in the Dance Program and Young Choreographers series. While at the University of Georgia, Allison was a Lieutenant and member of the UGA collegiate Red Hotz Competitive Dance Team.
While also beginning her High School teaching career in Family and Consumer Sciences, Allison also started her school's first competitive dance team and coached and choregraphed for the team. While teaching there, Allison also coached the school's basketball spirit dance team and consulted and trained with the school's Winterguard with movement and technique.
After leaving public education to focus on raising her growing family, Allison remained active dancing, being hired out to coach, start a new dance team, and choregraph for area marching band's colorguard. Allison is also an entrepreneur who has owned local baby boutique The Natural Baby for 8 years and is an active Realtor with 3tree Realty.
Allison's repertoire of dance training and genres covers the following styles: Ballet, Tap, Jazz, Hip Hop, Breakdancing, Modern, Lyrical, "Pom"/Cheer, High Kick, Character, Theatrical, and Creative Movement.
Current Classes
Ballet/Jazz – Instructor (closed)
Creative Movement – Instructor (closed)
Exploring Dance Forms – Instructor (closed)
Nature Crafts – Instructor (closed)
Storybook Movement – Instructor (closed)